In this week's blog series, we continue our deep dive into each of the seven strategies CFOs can adopt to win The Game of Fraud. In Part 1 we addressed "Making Risk Management a Priority." Part 2 explored the importance of "Automating Your Processes." Part 3 tackled CFOs and CIOs playing in the sandbox together.
Your next strategy:
4: Acquire New Skills and Hire the Right Talent
According to the Gartner 2017 CIO Agenda Report, top-performing C-level executive's priorities include a tight focus on business growth and digitalization. "A combination of core and evolving digital technologies enhances interoperability among digital ecosystem partners and supports the transition to ecosystem participation, especially in analytics, cloud services, digital market management and security."1
To validate this, survey respondents say that:
BI/analytics
Cloud services/solutions
Digitalization
are the top three technologies where companies—public and private—planned to spend the highest amount of new/discretionary funding.2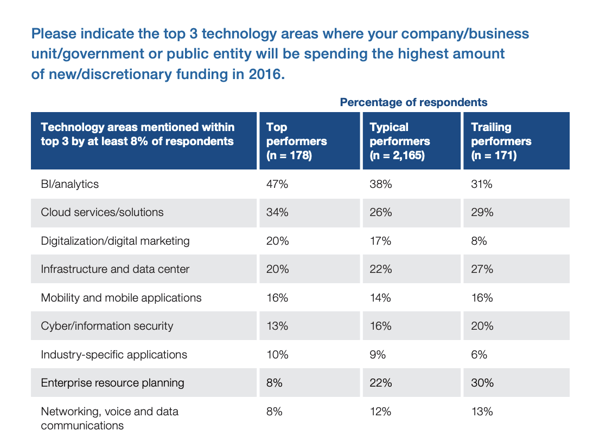 And digital security is the survey respondents' top digital technology and trend to follow.
Data, which has become an undisputed source of value for the company's strategic growth decisions, is now also the cornerstone for finance departments. With that comes the responsibility for the CFO to protect sensitive and valuable data against risk, fraud, and theft.
In the 22nd Annual Global CEO Survey, 93% of respondents say that data about the risks to which the business is exposed is critical to their decision-making; yet the comprehensiveness of the data received as only at 23%.3 Finance leaders need to work with experts to close this gap in understanding, even mastering, data science and therefore rise to the occasion in their effort to fight fraud and improve reporting.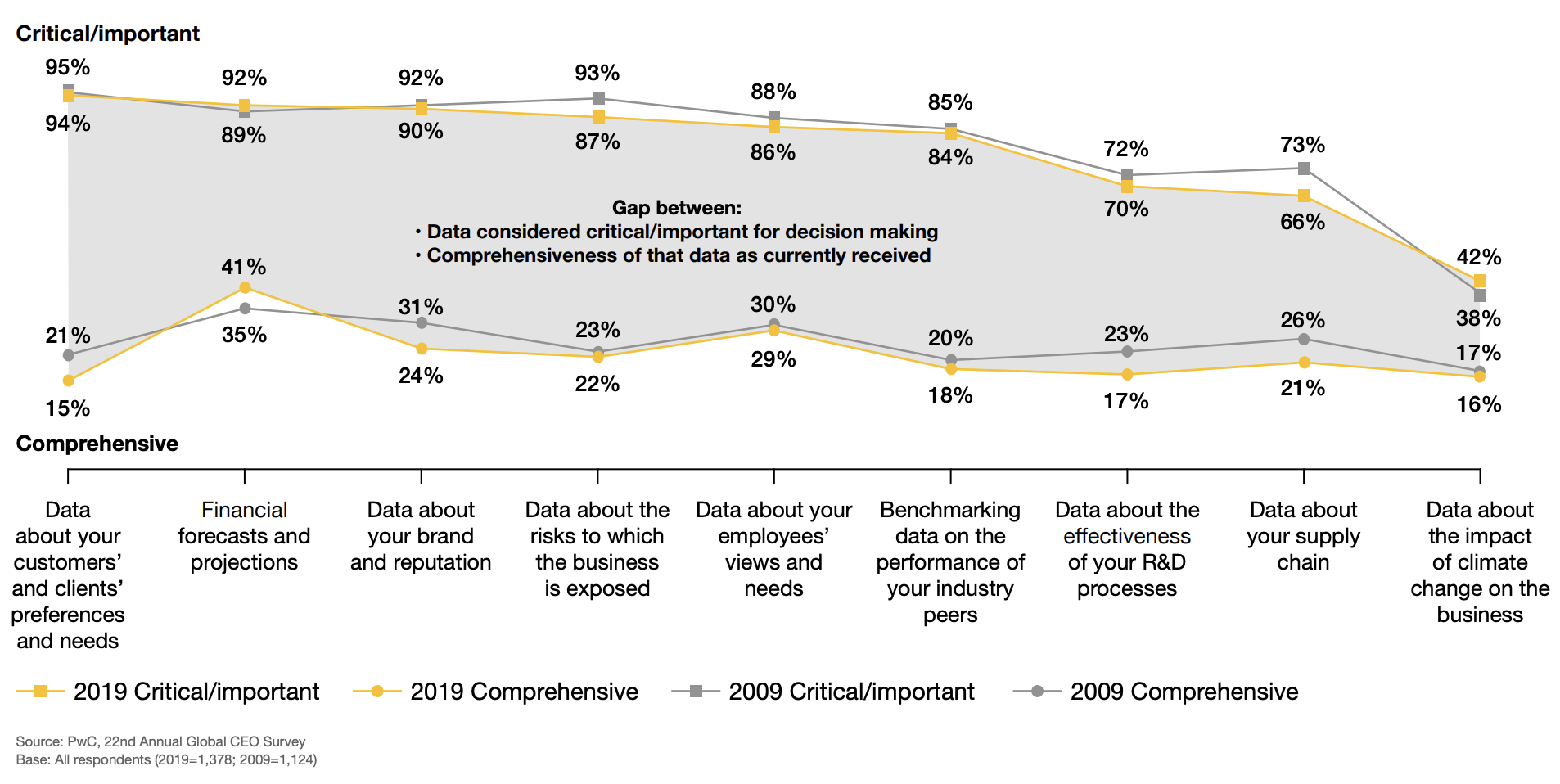 The PwC report confirms that CFOs in 2019 were convinced of the need to surround themselves with new talent, like technology professionals with technical-operational profiles able to master software robots. This includes data scientists, business analysts, and software architects.
The next strategy in Part 5 of this series: Engage all internal stakeholders.
For an illustrated guide to winning at the Game of Fraud, download the four-part infographic series.
1-2Insights From [sic] the 2017 CIO Agenda Report: Seize the Digital Ecosystem Opportunity. Gartner Executive Programs.
322nd Annual Global CEO Survey: CEO's curbed confidence spells caution. 2019. PwC.