In Part 1 of this blog series, we began with a basic detail of cloud-based (a server hosted in the cloud) versus on-premise (application is installed and maintained on the company's internal servers) invoice and payment processing (AP) automation solutions, to help you with your internal assessment of your AP needs and business goals.
At Yooz, we like to think of ourselves as having our heads in the clouds—cloud technology and SaaS (software-as-a-service) that is! In Part 2, we focus specifically on the benefits of cloud-based AP automation solutions.
Give yourself a paper cut: In a manual process where data is entered from a paper document, and then that same document is routed around for approvals, it can get lost, or worse fall into the wrong hands. With a cloud-based AP automation platform, as soon as you scan the document into the system it moves securely through the workflow and then is stored securely in the Cloud. The original document can then be shredded.
"What's your password?": Documents stored in the Cloud can only be accessed by those with login credentials, whether it be to view or approve. Users are also able to see the history of the document, who has accessed it, who has approved, where it is in the workflow. No more paper documents exposed at all stages in the process. No more lost documents.
Authorized Personnel Only: Access permissions can be set by department managers according to the dollar amount and/or sensitivity of the documents, so only those approved will virtually "touch" the document.
Seamless integration with ERPs: Once the document is in the automated system, it goes all the way through the process electronically, including being exported to the secure ERP, which offers another level of security. Pro tip: Make sure that whatever solution you are considering seamlessly integrates with your ERP.
With a cloud AP automation solution like Yooz, your success will hinge on these six critical aspects that should be present and work together perfectly for a transparent, secure, and seamless workflow.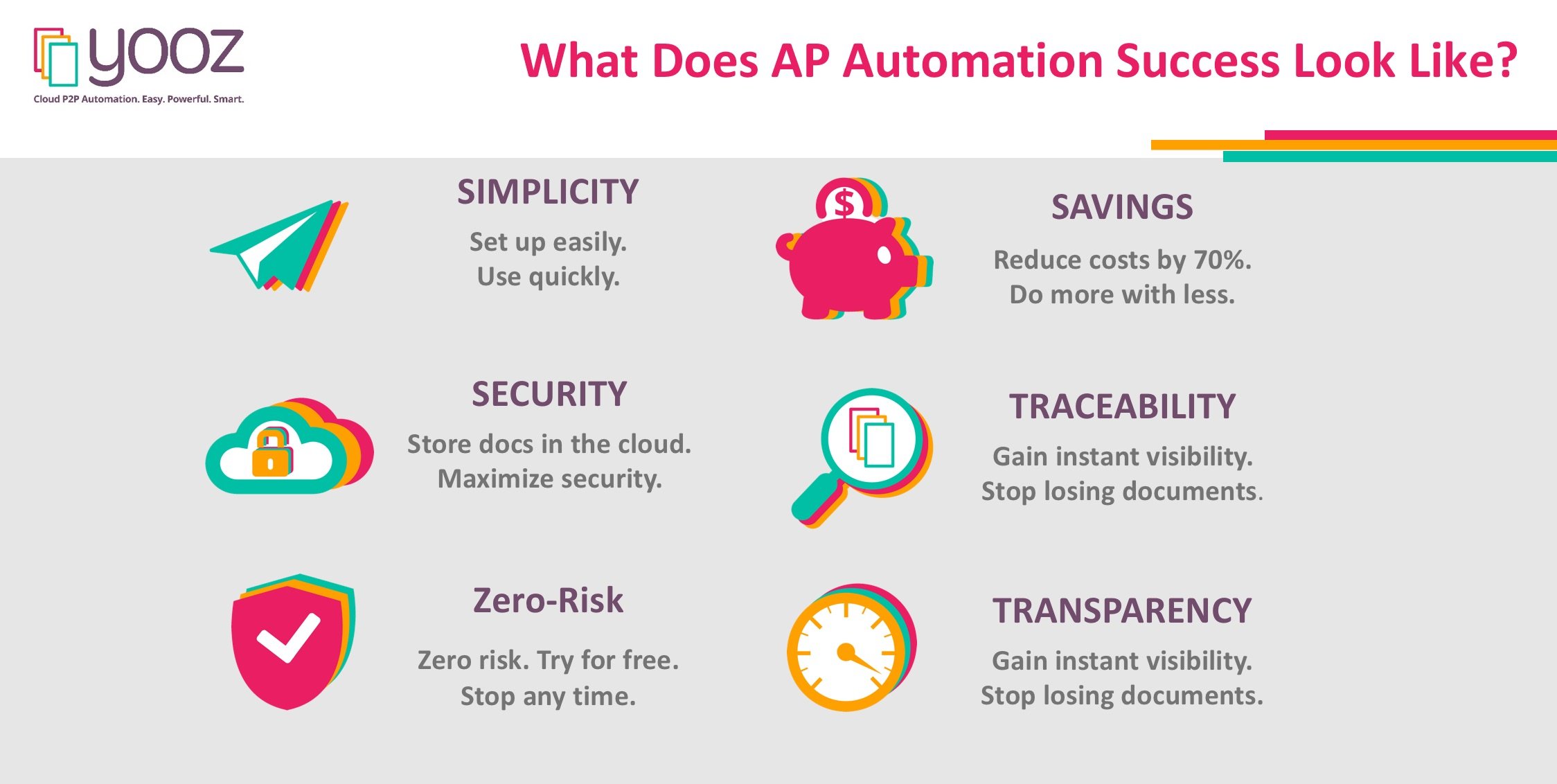 What do you say? Want to join us in the Cloud? We'll provide the oxygen masks!