---
How to quickly increase your productivity with Disruptive Technologies?
Join Yooz and our guest speaker John Straw, Serial Entrepreneur and author of iDisruped, to explore the latest diruptive technology that will power up your finance department's efficiency.
Learn how Mazars, Five Guys, Novotel or Gameloft became AP top performers and decreased their invoicing processing time and costs by up to 70%.

John Straw, Serial Entrepreneur & author of iDisrupted
With finance departments facing increasing pressure to boost their productivity, AP automation is becoming a must-have. However, many CFOs, AP managers and finance team members believe that AP automation is out of their reach: too complicated, expensive, and difficult to implement. This is no longer true! Implementing new technologies to significantly improve the efficiency of their departments can be easy and affordable when choosing the right solution.
Yooz leverages high performance technology such as IA and Robotics and is making it easy, accessible and affordable. In this webinar, we will look at case studies of companies that have implemented AP automation and see the benefits they have experienced, such as:
Reducing the cost per invoice by up to 70%
Dividing processing time from weeks to days
Processing AP documents on mobile devices, anywhere anytime
Global strategic vision on business spending and much more.
Agenda - March 14th (10am-11am)
Myths and reality about P2P automation
How companies that leverage P2P Automation outperform those that do not
What to do next to start the project and how to choose the right solution
Case studies
Calculate your ROI
Discover how Yooz could help you
Speakers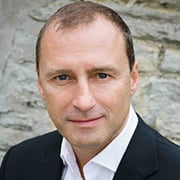 Our guest speaker John Straw is a serial technology entrepreneur with 5 startups (martech and searchtech) and 5 exits behind him (including one to Microsoft). He was Chair of Thomas Cook's Digital Advisory Board to 2016, author on a book on disruptive technology, iDisrupted, and is an active investor in early stage start-ups. John has been Senior Advisor to McKinsey & Company since 2016 and has been a senior advisor to IBM. John makes the complex simple, educating businesses on change and disruption and sharing insights on AI, the Internet of Things, 3D printing and augmented reality.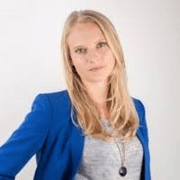 Emily Vinson has a large experience in IT with several years accompanying worldwide based clients in the implementation of the Accounts Payable Automation solution, Yooz. Currently responsible for the development of the UK market, Emily is helping clients such as Mazars, Five guys or Academies Entreprise Trust to improve their internal processes and gain efficiency. Very alert to new technologies and finance trends, Emily is seen as a trusted advisor who helps all size companies to implement adapted strategies, take full advantage of the tech and reach their full potential.