Automating your Accounts Payable process could help you comply with HMRC regulations and become more efficient.
On April 1st, Making Tax Digital (MTD) became law for over one million VAT-registered businesses, and this is just the first step, as HMRC's ambition is to become one of the most digitally advanced tax administrations. In fact, the government is planning to introduce MTD on other taxes and has already enforced other regulations such as reporting on late payments, that encourage digital practices.
Many companies are feeling the pressure to comply with the ever-growing regulations and hit the MTD tax return deadlines. In this webinar we will show you how Yooz can help you become more efficient in this process by completely eliminating manual data entry and human errors in your invoice processing cycle. Our solution automatically extracts data from e-invoices, PDF invoices, EDI invoices, as well as, paper invoices… and sends it directly to your finance system.
What seemed at first to be a headache could in reality be a great opportunity to assess your processes and explore new ways to save time and money, and become more efficient. Don't fall behind the curve, let us show you how to fully embrace your digital transformation!
In this webinar, we will show you that automating your Accounts Payable is definitely the best way to go.
Agenda :
New HMRC regulations that may affect your businesses
How Accounts Payable automation can help you comply
The other benefits of automating your P2P process
Case studies
Yooz live demo
Speaker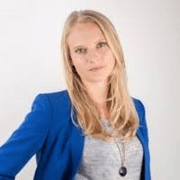 Emily Vinson has a large experience in IT with several years accompanying worldwide based clients in the implementation of the Accounts Payable Automation solution, Yooz. Currently responsible for the development of the UK market, Emily is helping clients such as Mazars, Five Guys and Academies Enterprise Trust to improve their internal processes and gain efficiency. Very alert to new technologies and finance trends, Emily is seen as a trusted advisor who helps companies of all sizes to implement adapted strategies, take full advantage of the tech, and reach their full potential.
They trust us!